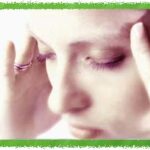 Researchers from the University of Virginia Health System, in Charlottesville reviewed yoga and/or meditation-based programs, tai chi, and other relaxation practices, including muscle relaxation and breath-based techniques, relaxation response training, and low-frequency sound-wave therapy.
First, the details.
21 studies were included in the review.
And, the results.
Yoga, tai chi, and meditation-based programs

8 of 9 studies reported improvement in overall menopausal and vasomotor symptoms.
6 of 7 studies indicated improvement in mood and sleep with yoga-based programs.
4 studies reported reduced musculoskeletal pain.

Breath-based and other relaxation therapies

Results from 9 studies suggest there's promise for alleviating vasomotor and other menopausal symptoms, although the findings were mixed.

The design of most studies was flawed, complicating interpretation of findings.
The bottom line?
Yoga-based and certain other mind-body therapies may be beneficial for alleviating specific menopausal symptoms.
However, the authors concluded, "The limitations characterizing most studies hinder interpretation of findings and preclude firm conclusions regarding efficacy."
2/21/10 21:24 JR