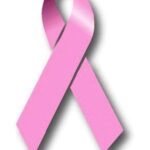 Eating lots of soy might lower breast cancer risk.
Researchers at the National Cancer Center, in Gyeonggi-do, South Korea, report the effects of soy on breast cancer risk based on menopausal and hormone receptor status.
First, the details.
358 Korean women with breast cancer were compared to 360 women without breast cancer.
Dietary consumption of soy products was examined using a food frequency questionnaire.
And, the results.
The average intake of soy was 76 grams per day and isoflavones intake was 15 mg per day in the cancer patients.
Greater soy intake was significantly associated with a lower risk of breast cancer.

The protective effect was observed only among postmenopausal women with the highest vs the lowest intake.

The association between soy and breast cancer risk did not differ according to estrogen receptor (ER)/progesterone receptor (PR) status.

However, greater intake of soy isoflavones was associated with lower breast cancer risk only among postmenopausal women with ER positive and PR positive tumors.
The bottom line?
The authors concluded, "High consumption of soy might be related to lower risk of breast cancer."
Also, this year, researchers at Gifu University Graduate School of Medicine, in Japan reviewed the data and concluded, "Soy intake was inversely associated with breast cancer risk in Asian but not Western populations."
"In addition to the amount of soy isoflavones consumed," say the Japanese researchers,  "the form and food source of isoflavones, timing of isoflavone exposure, estrogen receptor status of tumors, and equol-producer status (produced in the intestine as a metabolite of soybeans and soy foods), and hormonal profile of individuals may modify the association between soy isoflavone intake and the risk of breast cancer."
6/24/10 20:54 JR