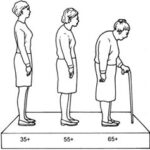 During the American College of Rheumatology Annual Scientific Meeting, researchers in Boston reported (abstract 706) that adding vitamin D as a supplement did not lessen the symptoms or slow the progression of knee osteoarthritis.
First, the details.
94 patients with symptomatic knee osteoarthritis were divided into 2 treatment groups.

Vitamin D 2,000 IU of vitamin D daily, which was raised as necessary in 2,000 IU increments to help each participant achieve a vitamin D level higher than 30 ng/mL
Placebo

Hand x-rays were obtained at the start of the study and at 2 years.
Physical function tests were conducted.
Knee cartilage volume and thickness, and bone marrow lesion volume were measured.
And, the results.
The average vitamin D level at the start of the study was  22 ngmL.
Patients in the vitamin D group had an average increased in vitamin D levels of 15 ng/mL vs 2 ng/mL with placebo.
There were no substantial differences between the groups in the parameters measured.
The bottom line?
Observational epidemiologic studies suggest that vitamin D may reduce the structural progression of knee osteoarthritis.
The difference between those studies and this one might be related to the study design. The observational studies weren't intended to compare the effects of vitamin D treatment to placebo.
It's also possible that vitamin D levels achieved (average 37 ng/mL) weren't high enough to exert a therapeutic effect.
11/11/10 21:20 JR