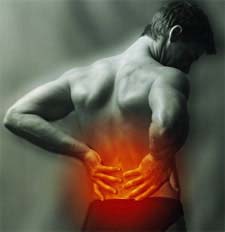 In 2004, Prof. Chris Maher from The University of Sydney, in Australia concluded, "Physical treatments, such as… Pilates therapy… [is] either of unknown value or ineffective and so should not be considered."
Now, researchers from Pilates Core Kinesis, in Madrid, Spain have published an updated review of the state of the art.
First, the details.
The medical literature was searched for studies in English where treatment was based on the Pilates method.
3 studies were selected for review.
And, the results.
The results demonstrated positive effects for non-specific low back pain in adults,

Improved general function
Reduction in pain
Since my access is limited to the abstract of this article, a PubMed search was used to identify the 3 studies that were probably included in the review.
Overall, the supporting data are skimpy.
University College London
38 healthy adults with no evidence of back pain
No comparison group
Changes in muscle activity reported
No changes in pain or function
Queen's University, Kingston, Ontario
39 adults with chronic low back pain
Better functioning and less pain with Pilates vs. usual care
Pini Orthopedic Institute, Milan, Italy
53 patients with chronic low back pain
Pilates results were comparable to the Back School method — a conservative treatment for low back pain.
The bottom line?
Pilates is an exercise practice that uses yoga principles, and may be helpful for people with low back pain.
But fewer than a handful of studies support its value.
Now, another review, this time of 7 studies, has concluded, "Pilates-based exercises is superior to minimal intervention for pain… Existing evidence does not establish superiority of Pilates-based exercise to other forms of exercise for patients with low back pain."
4/14/09 20:09 JR; updated 11/12/10 20:16 JR