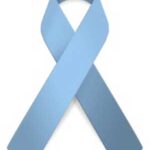 The risk of prostate cancer varies 60-fold depending on where in the world you are. This suggests a role for lifestyle and dietary factors in its cause.
Researchers at McGill University Health Centre, in Montreal, Quebec looked for evidence of an association with diet.
First, the details.
Data from 24 studies (5777 cases and 9805 patients without cancer) were used for a meta-analysis of fish intake and prostate cancer.
And, the results.
There was no association between fish consumption and a reduction in prostate cancer.
There was however, a significant association between fish consumption and a 63% reduction in death due to prostate cancer.
The bottom line?
The authors concluded there is; "no strong evidence of a protective association of fish consumption with prostate cancer incidence but… a significant 63% reduction in prostate cancer–specific mortality.
Last year, researchers at Institut Catala d'Oncologia, L'Hospitalet, in Barcelona, Spain reviewed data from the European Prospective Investigation into Cancer and Nutrition (EPIC). Regarding prostate cancer they concluded the following.
Consumption of fruit is negatively associated with cancer of the lung but probably not with prostate cancer and breast cancer.
Consumption of vegetables, mainly onion and garlic, probably reduces the risk of the intestinal stomach cancer but probably is not associated with cancer of the lung, prostate, and breast cancer.
Taken together, the message is simple: Follow a healthy diet.
10/6/10 21:16 JR