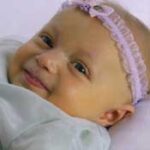 In November 2008, the American Academy of Pediatrics (AAP) doubled the recommended daily intake of vitamin D for infants and children, from 200 IU/day (2003 recommendation) to 400 IU/day.
Researchers from the Centers for Disease Control and Prevention, in Atlanta, Georgia assessed whether infants in the US are meeting these recommendations during their first year of life.
First, the details.
Using data from the Infant Feeding Practices Study II, the percentage of infants who met vitamin D recommendations during the first decade of life were recorded.
And, the results.
Use of oral vitamin D supplements was low (1% to 13%), regardless of whether infants consumed breast milk or formula.
Meeting 2008 recommendations

Infants who consumed breast milk but no formula: 5% to 13% met recommendation.
Mixed-fed infants: 9% to 14%
Formula but no breast milk: 20% to 37%
The bottom line?
It appears that most US infants do not consume adequate amounts of vitamin D.
The authors recommend that pediatricians and healthcare providers "encourage parents of infants who are either breastfed or consuming less than 1 L/day of infant formula to give their infants an oral vitamin D supplement."
3/24/10 22:20 JR