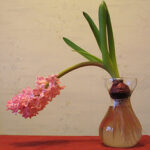 The distributor of this product recommends to, "Be ready when the time is right!"
The FDA says not so fast. Prolatis contains "sulfoaildenafil, an analogue of sildenafil [Viagra],… making Prolatis an unapproved drug."
The active ingredient (sulfoaildenafil) is not listed on the product label. People who use Prolatis are using a drug that may interact with nitrates found in some prescription drugs (such as nitroglycerin) and may lower blood pressure to dangerous levels.
People with diabetes, high blood pressure, high cholesterol, or heart disease often take nitrates and are at greatest risk of side effects from Prolatis.
The bottom line?
Healthcare professionals and patients are encouraged to report adverse events or side effects related using Prolatis to the FDA's MedWatch Safety Information and Adverse Event Reporting Program.
Anyone who reads this blog or follows FDA news releases knows that this is an ongoing game of cat and mouse. With a wink and a nod, unscrupulous marketers use the "naturals" label to sell prescription drugs illegally until the FDA discovers their fraud. And most buyers, I would guess, know the routine and use it to make an end run around normal healthcare channels.
Consumers place their health at risk when they participate in this dangerous game.
8/13/10 18:52 JR