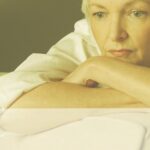 Researchers from Dalhousie University, in Halifax, Nova Scotia reviewed the evidence and make recommendations for women experiencing symptoms of premenstrual syndrome (PMS).
First, the details.
62 herbs, vitamins, and minerals were identified for which claims of benefit for PMS were made.
Evidence from well-designed studies was found for only 10.
Differences among the studies made it impossible to combine data and conduct a meta-analysis.
And, the results.
Data support the use of calcium for PMS.
Data suggests that chasteberry and vitamin B6 may be effective.
Preliminary data support benefit with the following:

Ginkgo
Magnesium pyrrolidone
Saffron
St. John wort
Soy
Vitamin E

There's no evidence of benefit with evening primrose oil or magnesium oxide.
The bottom line?
The authors concluded, "Only calcium had good quality evidence to support its use in PMS."
11/20/09 20:21 JR