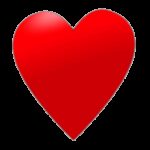 Dr. Marcia Wyman at the Cleveland Clinic, in Ohio has reviewed the evidence.
First, some background.
Coenzyme Q10 (aka coenzyme Q, ubidecarenone, and ubiquinone) is found in all human cells.

Highest concentrations are in the heart, liver, kidney, and pancreas.
It's a potent antioxidant.
It may also regulate genes associated with cell metabolism.
Here's what we know.
Blood pressure

A number of studies provide clinical evidence that some patients with high blood pressure may benefit from coenzyme Q10 supplementation.

Statin muscle toxicity

Some studies (not all) report symptomatic relief of statin-induced musculoskeletal toxicity after coenzyme Q10 supplementation.

Safety

Coenzyme Q10 supplements are well tolerated, with relatively few side effects or potential drug interactions.
Gastrointestinal effects such as abdominal discomfort, nausea, vomiting, diarrhea, and anorexia have occurred.
Allergic rash and headache have also been reported.
Coenzyme Q10's antiplatelet effects may increase the risk of bleeding.
The bottom line
The author concludes, "In some cases, it seems reasonable to recommend this product as an adjunct to conventional antihypertensive therapy. Larger, well-designed clinical trials of coenzyme Q10's antihypertensive effects on specific clinical end points such as the risk of stroke or myocardial infarction are needed to define its true therapeutic value."
Regarding statin induced myalgia, "Clinical evidence supporting coenzyme Q10's use in the treatment of statin-induced myopathy is limited. Whether coenzyme Q10 is depleted from muscle tissue during statin therapy has not been confirmed… [and] clinical trials of coenzyme Q10 in the treatment of myalgia associated with antilipidemic statin doses did not consistently report significant improvement. Nevertheless, coenzyme Q10 has been shown to be relatively safe, with few adverse effects."
7/6/10 15:55 JR