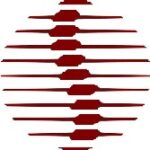 Prof. Ernst reviewed all cases in which chiropractic spinal manipulation was followed by death.
First, the details.
26 fatalities have been published.
More remain unpublished, according to the author.
And, the results.
The alleged pathology usually was a stroke involving the dissection of a vertebral artery (major arteries of the neck).
The bottom line?
Prof. Ernst concluded, "Numerous deaths have occurred after chiropractic manipulations. The risks of this treatment by far outweigh its benefit."
This is a common conclusion by critics of chiropractic.
Others have a different perspective.
Supporters of chiropractic counter that the critics take the "very remote" risk of vertebral artery dissection (VAD), which results in a stroke, and disproportionately magnify the "fear factor" in the general population. The extent of the risk is discussed here.
In children, researchers in Canada concluded, "Given the large numbers… who have received spinal manipulation… adverse events resulting from spinal manipulation are either remarkably rare or underreported."
7/26/10 22:15 JR