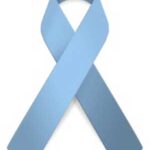 Dr. Jodi Walker at the VA Medical Center, in Bath, New York has summarized the results of SELECT (The Selenium and Vitamin E Cancer Prevention Trial), which studied selenium (L-selenomethionine) and vitamin E alone or combined to lower the risk of prostate cancer.
Let's summarize her summary.
First, the details.
Over 35,000 men were randomly assigned to 1 of 4 groups.

Selenium 200 mcg/day
Vitamin E 400 IU/day
Selenium + vitamin E
Placebo

All participants were 55 years or older, except for African American men, who were 50 years or older.
All participants had prostate-specific antigen (PSA) blood levels of 4 ng/mL or less, no history of prostate cancer, and negative results on digital rectal examination.
Patients were followed for about 5.5 years.
And, the results.
Prostate cancer was detected in 4.6% and 4.4% of the selenium and placebo groups, respectively–not significant.
SELECT was scheduled to run through 2012, but it was cut short because no correlation between taking selenium and prevention of prostate cancer was found.
The bottom line?
Some smaller studies suggest a benefit from selenium, says Dr. Walker, but in this large group of men, "taking into consideration the side effects associated with antioxidants and the risk for drug-drug interactions, other options at this point prove to be more beneficial for prostate cancer prevention."
6/6/10 15:18 JR