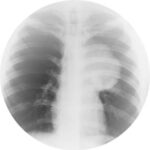 The majority of lung cancer patients do not benefit from selenium, according to researchers from the University of Texas MD Anderson Cancer Center in Houston during the American Society of Clinical Oncology (ASCO) Annual Meeting.
First, the details.
3,333 patients with completely removed (resected) early-stage nonsmall-cell lung cancer (NSCLC) were randomly assigned to a treatment group for 4 years.

Selenized yeast 200 mcg daily
Placebo

Participation was 6 to 36 months since surgery and required no other evidence of cancer recurrence.
Neither the patients nor researchers knew the treatment given — double blind.
And, the results.
216 second primary tumors (SPTs) developed of which 39% were lung cancer.

SPT refers to a new cancer in a person with a history of cancer.

There were no differences between treatments in SPT (lung/overall) incidence or progression free survival (staying free of disease worsening).
Compliance with treatment was excellent.
The bottom line?
The authors concluded, "Selenium was safe but conferred no benefit over placebo."
The FDA states, "Some scientific evidence suggests that consumption of selenium may reduce the risk of certain forms of cancer. However, FDA has determined that this evidence is limited and not conclusive."
6/7/10 18:32 JR