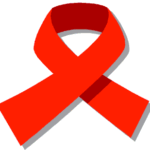 Results from the Swiss HIV Cohort Study suggest that systematic screening should be considered.
First, the details.
The medical records of 211 HIV-positive patients were reviewed.
25(OH)D (vitamin D) blood samples were taken before starting combination antiretroviral therapy (cART) from February to April or from August to October, as well as 12 and 18 months after starting cART.
1,25-Dihydroxyvitamin D [1,25(OH)2D] was measured in 74 of the patients.

After synthesis in the skin or intake with the diet, vitamin D3 is metabolized in the liver to 25-hydroxyvitamin D (25(OH)D), and then in the kidney to 1,25-dihydroxyvitamin D (1,25(OH)2D). The major vitamin D store is the circulating 25(OH)D.

The results were evaluated with respect to season, gender, age, ethnicity, BMI, intravenous drug use, kidney function, time since HIV diagnosis, previous AIDS, CD4 cell count, and cart–in particular nonnucleoside reverse transcriptase inhibitor (NNRTI) and tenofovir (Viread) use.

CD4 is a type of white blood cell, some times called T-cells.
And, the results.
25(OH)D deficiency (less than 30 nmol/L) was more prevalent in spring (42%) than in fall (14%).
Vitamin D deficiency was associated with active IV drug abuse and use of a NNRTI–based combination treatment.
Hepatitis C, previous AIDS, and higher CD4 counts were associated with lower 1,25(OH)2D levels.
Use of tenofovir (Viread) was associated with higher vitamin D and alkaline phosphatase levels.
The bottom line?
The authors concluded, "Based on the high rate of vitamin D deficiency in HIV-positive patients, systematic screening with consideration of seasonality is warranted."
In addition, "The impact of NNRTIs on 25(OH)D and tenofovir on 1,25(OH)2D needs further attention."
6/4/10 22:07 JR