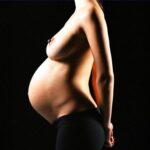 During the Pediatric Academic Societies meeting, researchers from the Medical University of South Carolina in Charleston reported their findings using a markedly higher dose than currently recommended.
First, the details.
494 pregnant women were randomly assigned to a treatment group: 400, 2,000, and 4,000 IU a day until delivery.
Complications with vitamin D and safety were recorded.
And, the results.
Women taking the highest dose of vitamin D had a significantly reduced risk of complications, including premature birth.
Average blood levels of 25(OH)D were significantly different at delivery vs levels measured a month before delivery.
25(OH)D levels had a significant influence on calcitriol (1,25(OH)2D) levels throughout pregnancy — calcitriol is important in regulating body levels of calcium.
Vitamin D was well tolerated.
The bottom line?
Results in a separate study by the same researchers also showed vitamin D to be well tolerated, and neonatal 25(OH)D levels were significantly correlated with maternal 25(OH)D levels.
The take home message," according to the authors, "is that pregnant women should take 4,000 International Units of vitamin D a day."
Other reported risks of low vitamin D intake during pregnancy are an association with asthma symptoms in early childhood and a risk of bacterial vaginosis — a common vaginal infection — in the mother.
There's also preliminary evidence of an association between low vitamin D blood levels and a higher risk of transmitting HIV from the mother to the child.
A summary of the science of vitamin D is here.
5/1/10 14:17 JR