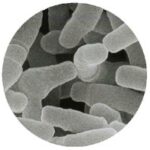 The British Nutrition Foundation reviewed the effect of probiotics on health.
Good evidence
Probiotics prevent antibiotic-associated diarrhea.
Only few studies
Probiotics might prevent potentially fatal Clostridium difficile-associated diarrhea.
Limited number of studies
Probiotics show conflicting results in people with constipation, with promising results for certain strains.
Consuming probiotic strains reduces irritable bowel syndrome symptoms, although there is a  high placebo effect.
The bottom line?
It's a relatively new field of research. Over time, many of the issues will be resolved.
5/22/10 12:31 JR