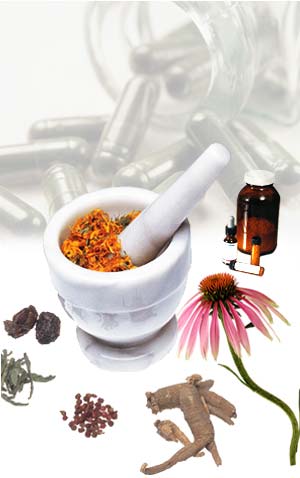 Researchers from Germany attempted to evaluate health benefits during long-term homeopathic treatment.
First, the details.
103 homeopathic primary care doctors in Germany and Switzerland participated.
Data from 3,709 patients (older than 1 year) who consulted these physicians for the first time were observed.
The researchers measured the patients' perceived change in complaint severity (0 = no complaint to 10 = maximal severity).
Quality of life was measured using the SF-36 at the start of the study, and after 2 and 8 years.
And, the results.
73% of the patients were adults.
The most frequent diagnoses were allergic rhinitis and headache in adults, and atopic dermatitis and multiple recurrent infections in children.
Disease severity decreased significantly between the beginning and 2 and 8 years later.
Physical and mental quality of life scores increased considerably.
Younger age women and more severe disease were predictive of better therapeutic success.
The bottom line?
The authors concluded, "Patients who seek homeopathic treatment are likely to improve considerably. These effects [are] maintained for as long as 8 years."
It's important to understand that this article is an extension to a study published in 2005. In that study the authors stated, "patients were allowed to use conventional therapies during the study period in addition to homeopathic treatment."
In fact, "Almost all patients had received conventional treatment (95%) or had already contacted another physician (95%) prior to the start of this study."
The aim of the original 2005 study "was not to test the effectiveness of homeopathic treatment alone, but rather provide systematic and detailed information about the current status of homeopathic medical care in routine practice and its effectiveness." The aim of the 2008 study was to "evaluate health status changes under homeopathic treatment in routine care"
Goodness, for studies that were not intended to present the effectiveness of homeopathic care, the authors talk an awful lot about the benefits of homeopathic care.
The real bottom line is that all we can conclude from either study is that patients who go to allopathic and homeopathic doctors do OK, on the whole. The relative contribution of each is not known, based on these articles.
I don't know any more about the value of homeopathy now than I did 40 minutes ago. This study was seriously flawed in 2005, and updating it 3 years later contributes nothing to our knowledge of homeopathy.
12/20/08 21:52 JR