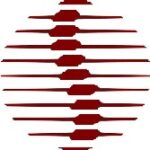 Prof. Ernst criticizes chiropractic websites that make claims for treating conditions not support by research.
And, the CEO of the World Chiropractic Alliance responds. 
First, the details.
Over 2 months in 2008, claims by 200 chiropractor websites and 9 chiropractic association websites in Australia, Canada, New Zealand, the United Kingdom, and the United States were reviewed.
Researchers recorded the frequency of claims to treat conditions not supported by sound evidence:

Asthma
Headache/migraine
Infant colic
Colic
Ear infection/earache/otitis media
Neck pain
Whiplash

Condition supported by some evidence
And, the results.
95% of chiropractor websites made unsubstantiated claims regarding at least 1 condition.
When colic and infant colic were combined into one heading, 38% of chiropractor websites made claims about all the conditions listed above that are not supported by sound evidence.
28% of websites and 44% (4) associations made claims about lower back pain.
90% of websites and all 9 associations made unsubstantiated claims about headache/migraine.
Unsubstantiated claims were made about asthma, ear infection/earache/otitis media, and neck pain.
The bottom line?
It's was concluded, "The majority of chiropractors and their associations in the English-speaking world seem to make therapeutic claims that are not supported by sound evidence, whilst only 28% of chiropractor websites promote lower back pain, which is supported by some evidence."
I'm confused. Why do so few chiropractors us their websites to promote their ability to help people with low back pain?
4/15/10 22:37 JR