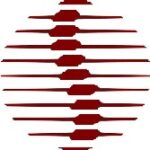 Researchers from the University of Southern Denmark, in Odense investigated how these chiropractic patients were scheduled for treatment, with special emphasis on maintenance care.
First, the details.
16 chiropractic students in chiropractic clinics in Norway and Denmark recorded whether or not patients were classified by the treating chiropractor as a maintenance.
Dates for last and subsequent visits were recorded, and a judgment was made on whether the patient or chiropractor decided on the next appointment.
Data were collected on 868 patients from 15 Danish and 13 Norwegian chiropractors.
And, the results.
Non-maintenance care patients were most frequently seen within 1 week.
Among maintenance care patients, the previous visit was most often 2 to 4 weeks prior to the actual visit, and the next appointment was between 1 and 3 months.

This indicates a gradual increase in intervals.

The decision for the next visit was mainly made by the chiropractor.
The bottom line?
The authors concluded, "There were 2 distinctly different patterns for the time period between visits for maintenance care patients and non-maintenance care patients."
The authors caution against extrapolating these observations to other groups of patients and chiropractors.
3/10/10 23:29 JR