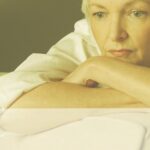 Researchers from the Central University Hospital, in Oviedo, Spain report reduced insulin resistance in certain postmenopausal women.
It's important because resistance to the effects of insulin is believed to be the origin of the metabolic syndrome and type 2 diabetes, as well as its complications.
First, the details.
116 postmenopausal women with insulin resistance were randomly assigned to a treatment group.

Control group: Mediterranean diet + physical exercise (control group)
Soy isoflavones group: Mediterranean diet + physical exercise + daily oral ingestion of 40 mg of soy isoflavones.

Anthropometric (body) measures, Kupperman Index (menopausal symptoms) values, Cervantes Scale (global quality of life) score, and blood samples for glucose, insulin, lipids, creatinine, uric acid, homocysteine, folic acid, vitamin B12, selenium, and estradiol were determined at the start and at intervals over 2 years.
And, the results.
There were no significant differences between groups in insulin resistance at the start of the study.
Insulin resistance remained unchanged in the control group but significantly decreased in the soy isoflavones group at 6 months through year 2.
Changes in insulin resistance were significantly related to body mass index, abdominal circumference, and treatment.
The bottom line?
The authors concluded, "Daily intake of 40 mg of soy isoflavones together with a Mediterranean diet and exercise reduced insulin resistance in postmenopausal women who had insulin resistance in the first place."
In addition, "It was significantly better than lifestyle changes alone."
A study to corroborate these findings would be useful.
3/11/10 19:19 JR