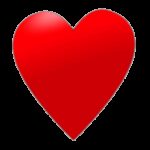 Researchers from the Mayo Clinic in Rochester, Minnesota and Scottsdale, Arizona  reviewed the risks.
First, some background.
More than 15 million people in the US use herbal remedies or high-dose vitamins.
The number of visits to CAM providers exceeds those to primary care physicians.
2 nationwide surveys in 1990 and 1997 reported that the number of visits to CAM providers increased from 427 to 629 million, whereas the number of visits to primary care physicians was unchanged.
3 herbals that may complicate treatment of heart disease
St. John's wort

Used to treat depression, anxiety and sleep disorders among other problems.
Reduces the effectiveness of medications that treat heart arrhythmia, high blood pressure or increase in blood cholesterol levels.

Ginkgo biloba

Used to improve circulation or sharpen the mind.
Increases bleeding risk in those taking warfarin (Coumadin) or aspirin.

Garlic

Used to "boost" the immune system and lower cholesterol and blood pressure.
Can increase the risk of bleeding among those taking warfarin.
The bottom line?
"Many people have a false sense of security about these herbal products because they are seen as 'natural,'" says Dr. Arshad Jahangir.
He also urges the scientific community to commit to conducting studies to test manufacturers' claims and study the impact of these compounds on heart disease management.
2/2/10 10:00 JR