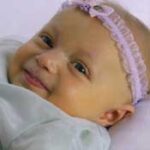 About 1 in 13 babies in the US is born weighing less than 5 pounds, 8 ounces (2,500 grams). They're considered low birth weight and at increased risk of serious health problems.
Might preventing low birth weight be another benefit of omega-3 fatty acids?
First, the details.
Fatty acid concentrations were measured in 4336 women around the 12th week of pregnancy.
The women also completed a questionnaire.
Associations between fatty acid blood levels and birth weight and small-for-gestational-age (SGA) risk were analyzed in 3704 babies.

SGA babies may appear physically and neurologically mature but are smaller than other babies of the same gestational age.
Gestational age is the time from conception to birth.
And, the results.
Low concentrations of omega-3 fatty acids and high concentrations of omega -6 fatty acids and dietary trans fatty acid were associated with lower birth weight.
In general, SGA risk increased accordingly.
These associations held after adjusting for potentially confounding physiologic, lifestyle, and sociodemographic factors.
Infants of the 7% of women with the most adverse fatty acid profile were on average 125 grams lighter and twice as likely to be SGA.
The bottom line?
The authors concluded, "An adverse maternal fatty acid profile early in pregnancy is associated with reduced fetal growth."
Future studies that confirm these results might lead to a fatty acid dietary option to reduce the risk of low birth weight.
4/29/08 19:29 JR