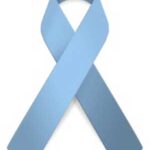 The paucity of well-designed studies in patients makes it difficult to make specific recommendations, according to researchers at the University of Toronto, in Ontario.
After reviewing the medical research, they came to several conclusions.
Vitamin E, selenium, vitamin D, green tea, soy, and lycopene have been studied.
Other potential nutraceuticals that lack human data, most notably pomegranate, might also have a preventative role.
The bottom line?
The authors concluded, "Most of the literature involving nutraceuticals in prostate cancer is epidemiological and retrospective."
In other words, it's not possible to make firm treatment recommendations based on these types of study designs.
Despite this, the authors believe that "many of these 'natural' compounds have therapeutic potential and anticipate future studies will consist of well-designed clinical trials assessing combinations of compounds concurrently."
Others have looked at the evidence and come to slightly more positive conclusions, here and here.
12/10/09 19:38 JR