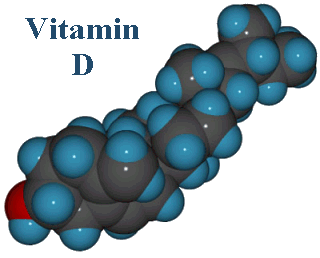 This study was designed to determine the prevalence of vitamin D deficiency in older men.
More interesting is the finding that taking vitamin D supplements didn't help.
First, the details.
Randomly selected older men from 6 US communities participated in the study.
Blood concentrations of 25-hydroxyvitamin D2 [25(OH)D2] and 25(OH)D3 were measured using mass spectrometry.
And, the results.
Vitamin D deficiency (less than 20 ng/mL) was present in 26% of men.
Vitamin D insufficiency (less than 30 ng/mL) was present in 72% of men.

Optimal blood levels are between 20 to 60 mg/dL.

Deficiency was particularly common among men under the following conditions.

Winter and spring (especially in northern communities)
Older than 80 years old
Obese men (greater than 25 kg/m2)

86% of men who didn't engage in lawn/garden work, had a BMI greater than 25, and vitamin D intake below 400 IU/day had vitamin D deficiency.
The use of vitamin D supplements was reported by 58% of men, but had a small effect on total vitamin D levels.
The bottom line?
Vitamin D deficiency is common in older men, and taking supplements is of limited value.
More about vitamin D is available at the Osteoporosis and Bone Physiology website.
4/27/09 20:11 JR