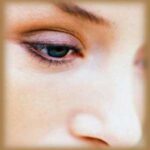 Dry eye is a common complaint, but difficult to treat.
Researchers from Aston University, in Birmingham, UK reviewed the evidence for omega-3.
First, the details.
A literature search was conducted using the terms 'dry eye', 'essential fatty acids,' and 'nutrition' to find articles relating to the treatment of dry eye syndrome with omega-3 essential fatty acids.
And, the results.
Omega-3 and -6 fatty acids must be consumed together in a reasonable ratio to be effective.
Typical diets in developed countries lack omega-3 and this results in an overexposure to omega-6.
Omega-3 also has anti-inflammatory action in the lacrimal gland (source of teats), which prevents death of the secretory cells.
Supplementation with omega-3 permits development of a thinner, more elastic lipid layer to protect the tear film and cornea.
The bottom line?
The authors concluded, "Evidence suggests that supplementation with omega-3 essential fatty acids may be beneficial in the treatment and prevention of dry eye syndrome."
Add dry eye to the list of conditions (lower triglycerides; slow the buildup of atherosclerotic plaques; lower blood pressure slightly; as well as reduce the risk of death, heart attack, and arrhythmias.) that benefit from omega-3.
Studies have also shown that omega-3 fatty acids may slow the progression of vision loss from age-related macular degeneration.
12/26/09 19:27 JR