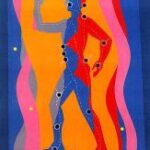 "There is a paucity of high-quality research," according to reviewers at the University of Miami, in Florida.
First, the details.
50 years of research were reviewed and the data combined to conduct a meta-analysis.
And, the results.
There have been multiple, generally poor quality studies on the efficacy of acupuncture for low back pain.
Newer studies show promise, but effectiveness hasn't been clearly demonstrated.
The bottom line?
Despite the lack of supporting scientific data, acupuncture plays "a significant role in our clinical practice, not as a sole therapeutic modality but rather as an adjunct to a multidisciplinary integrative approach of low back pain management," concluded the authors.
More thoughts about acupuncture for treating low back pain and factors that affect its effectiveness are here.
12/24/09 11:41 JR