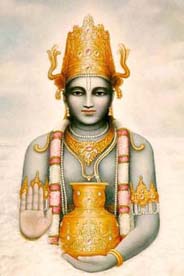 Reviewers from Johns Hopkins University School of Medicine in Baltimore, Maryland assessed the quality of scientific articles on traditional Indian medicine for HIV/AIDS treatment and care.
Traditional Indian medicine includes Ayurveda, unani medicine, siddha medicine, homeopathy, yoga, and naturopathy, which are described in the article.
First, the details.
21 laboratory studies, 17 clinical studies, and 6 previous reviews of the literature were identified.
And, the results.
Most studies examined ayurvedic or homeopathic treatments.

Only 4 studies were randomized controlled trials.
Only 10 were published in a MEDLINE-indexed journal.

Overall, the studies reported positive effects and even "cure" and reversal of HIV infection.

Frequent methodological flaws call into question their validity.

Reasons for poor quality included…

Small sample size
High drop-out rates
Inappropriate or weak outcome measures
Flaws in statistical analysis
Reporting flaws: lack of details on products and their standardization, poor or no description of randomization, and incomplete reporting of study results.
The bottom line?
One problem for researchers in less affluent societies is that claims of an AIDS "cure" are often limited to observation and symptoms. This is because verified laboratory testing and confirmatory procedures are often cost-prohibitive, according to the authors.
"In light of the suboptimal effectiveness of vaccines, barrier methods, and behavior change strategies for prevention of HIV infection and the cost and side effects of antiretroviral therapy for its treatment, it is both important and urgent to develop and implement a rigorous research agenda to investigate the potential risks and benefits of traditional Indian medicine and to identify its role in the management of HIV/AIDS and associated illnesses."
12/26/08 17:02 JR