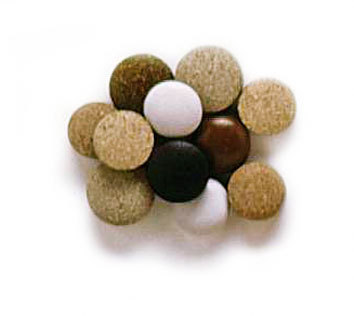 There's little effect, according to researchers at the Fred Hutchinson Cancer Research Center, in Seattle, Washington.
Should we be surprised?
First, the details.
77,719 adults in Washington State completed a self-administered questionnaire.
And, the results.
Multivitamin use was not related to the risk of dying.
Vitamin C and vitamin E use were associated with small decreases in the risk of dying.
Taking multivitamins and using vitamin E were associated with decreased risk of dying due to cardiovascular disease.
In contrast, vitamin C use was not associated with the risk death due to cardiovascular causes.
Multivitamin and vitamin E had no measurable effect on the risk of dying from cancer.
The bottom line?
The authors acknowledge, "Some of the associations we observed were small and may have been due to unmeasured healthy behaviors that were more common in supplement users."
Relying on people to answer questionnaires accurately is problematic. However, the results are consistent with the limits of taking vitamins reported by others, as summarized here.
Vitamins have diverse biochemical functions. They are not drugs, but "cofactors" that assist enzymes in the body to do their job. Vitamins act as hormones (vitamin D), antioxidants (vitamin E), and mediators of cell signaling and regulators of cell and tissue growth and differentiation (vitamin A). The B complex vitamins play a role in metabolism.
Vitamins play essential roles in metabolic reactions, but asking them to prolong life or prevent cancer and heart disease might be beyond their job description.
7/23/09 09:12 JR