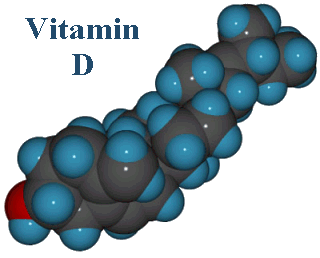 At the Society for Investigative Dermatology meeting, researchers from Kaiser Permanente, in Oakland, California reported some confusing findings.
Melanoma is a serious form of skin cancer. Although it accounts for only 4% of skin cancer cases, it causes most skin cancer-related deaths. The good news is that it's curable if caught early.
First, the details.
68,611 adults participated in the Vitamins and Cohort Lifestyle (VITAL) study.
The effect of diet and vitamin D supplements alone and together were evaluated.
Food frequency questionnaires were used to determine dietary intake of vitamin D and other nutrients during the preceding year.
Data on vitamin supplement use over the preceding 10 years were also collected.
Total vitamin D intake from dietary and supplemental sources was then calculated for a 10-year period and compared with melanoma cases from the SEER (Surveillance, Epidemiology and End Results) database.
And, the results.
Most participants were taking an additional 600 IU of vitamin D daily as a supplement.
There was no association between overall supplement use or duration of use with an increased or decreased risk of melanoma.
There was no association with melanoma risk when supplements were combined with diet.
There was a slightly increased risk of melanoma with diet alone.
The bottom line?
It's not clear why diet alone was associated with a higher risk of melanoma.
Although there was no apparent protection, it's possible that the levels of vitamin D were too low.
Others have suggested that there's a decreased risk of melanoma with increasing intake of vitamin D from foods.
5/16/09 15:09 JR