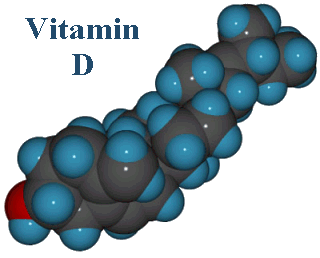 Reporting at the Society for Investigative Dermatology meeting, researchers from Stanford University Medical Center, in California found an association between a lower risk of basal cell carcinoma over 5 years and higher blood levels of vitamin D.
Basal cell carcinoma is the most common skin cancer. Statistically, approximately 3 out of 10 Caucasians develop a basal cell cancer during their life.
First, the details.
Data from the Osteoporotic Fractures in Men Study (MrOS) were used for this analysis.
1,108 study participants provided information about basal cell carcinoma over 5 years.
Their age ranged between 65 and 80 years.
Blood was also drawn to determine blood levels of vitamin D3.
And, the results.
Vitamin D3 blood levels of 30 ng/mL or more were associated with a 45% lower rate of basal cell carcinoma, compared to the lowest vitamin D3 level.
At each higher blood level of vitamin D3 (1.2, 0.93, 0.86, and 0.55) there was a significantly lower risk of this skin cancer.
BMI, smoking, and outdoor walking didn't affect the risk of skin cancer.
The bottom line?
These findings were not part of the original intent of the study and should be accepted with caution.
Others (here and here) have not found an association between vitamin D and basal cell carcinoma in humans.
5/15/09 13:26 JR