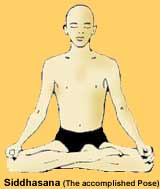 According to this study, yoga might have a role in managing psychological distress in early breast cancer patients undergoing adjuvant radiotherapy.
First, the details.
88 stage II and III breast cancer patients were randomly assigned to receive yoga or brief supportive therapy prior to radiotherapy treatment.
Assessments included diurnal salivary cortisol levels 3 days before and after radiotherapy.
Self-ratings of anxiety, depression, and stress were collected before and after 6 weeks of radiotherapy.
And, the results.
There were significant decreases in anxiety, depression, and perceived stress.
6 AM salivary cortisol, and pooled mean cortisol in the yoga group also decreased significance compared to controls.
There was a significant correlation between morning salivary cortisol levels and anxiety and depression.
The bottom line?
Other studies support the benefits of yoga in patients with breast cancer.
The University of Saskatchewan reported improved quality of life and mood disturbance with yoga.
Researchers in New York reported that yoga is associated with beneficial effects on social functioning.
A study presented at the American Physiological Society meeting identified improved quality of life in the yoga participants.
2/5/09 20:41 JR