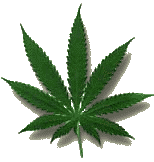 Researchers at the University of Pittsburgh in Pennsylvania report negative effects on school-age children's intellectual development.
First, the details.
648 women were interviewed about the amount and frequency of their marijuana use at 4 and 7 months of pregnancy and at delivery.
The women represented a lower income population.
Children of these women were followed and then evaluated at 6 years of age to determine the effects of prenatal marijuana exposure on their intelligence.

The evaluation tool was the Stanford-Binet intelligence scale — a standardized test that assesses intelligence and cognitive (reasoning) abilities in children and adults aged two to 23 years.

The examiners were not aware of the extent of marijuana use (blinded).
And, the results.
There was a significant relationship between marijuana exposure and child intelligence.
Heavy marijuana use (one or more joints per day) during the first trimester was associated with lower verbal reasoning.
Heavy use during the second trimester predicted deficits in the composite, short-term memory, and quantitative scores (eg, counting coins).
Third-trimester heavy use was negatively associated with the quantitative score.
The bottom line?
It's probably worthwhile to note that the results represent the effects in lower income people.
Regardless, based on what we know, pregnant mums shouldn?t smoke pot.
1/25/08 19:09 JR