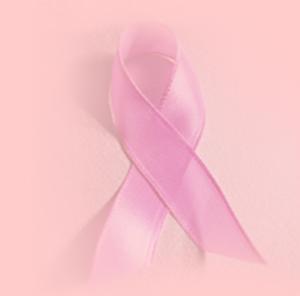 Researchers from the Henry Ford Hospital in Detroit, Michigan report it reduces side effects.
The results were presented during the American Society for Therapeutic Radiology and Oncology annual meeting.
First, the details.
Patients treated for breast cancer (Stages 0-III) receiving either tamoxifen (Nolvadex) or anastrozole (Arimidex) and having at least 14 hot flashes per week were randomly assigned to a 12-week course of acupuncture or the antidepressant, venlafaxine (Effexor).
47 patients completed the study.
Patients logged the daily number and severity of hot flashes for one-week prior to treatment (baseline), and at intervals during treatment and for 1 year following treatment.
Menopause-specific quality of life, general health status, Beck Depression Inventory, and side effects were also monitored.
And, the results.
Both groups had similar and significant decreases in hot flashes and other menopausal quality of life symptoms, as well as decreases in depressive symptoms.
Many patients treated with venlafaxine reported side effects including nausea, dry mouth, headache, difficulty sleeping, dizziness, double vision, increased blood pressure, constipation, fatigue, anxiety, feeling "spaced out," and body jerking during the night.
Patients treated with acupuncture reported no side effects.
Compared to before treatment, the acupuncture group reported increased energy, clarity of thought, sexual desire, and an overall sense of well-being.
The bottom line?
In this study, acupuncture was at least as effective and better tolerated than venlafaxine in reducing vasomotor and other symptoms associated with anti-estrogen hormonal treatment of breast cancer.
The authors concluded, "Adding acupuncture to breast cancer treatment regimens may establish an integrative approach that is more effective in managing symptoms due to treatment with fewer side effects than conventional pharmacotherapy."
Another study published earlier this year reported that acupuncture improved movement, reduced lymphoedema (swelling and accumulation of lymph around the lymph nodes), and reduced heaviness and tightness in the upper arm of patients with breast cancer.
Other positive studies since 2007 include reduced hot flashes with ear acupuncture and electro-acupuncture,  Although another study reported no difference between real and sham acupuncture to reduce hot flashes in patients with breast cancer.
Some older studies are discussed here.
9/22/08 18:19 JR