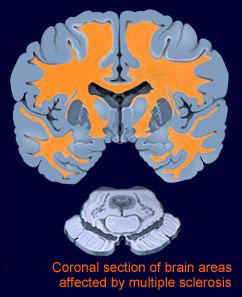 "The data available are insufficient to assess any potential benefit or harm from polyunsaturated fatty acids (PUFA) supplementation," according to researchers from the Istituto Nazionale Neurologico Carlo Besta in Milan, Italy.
Here's what they found after reviewing the available research.
PUFAs don't affect disease progression.
Omega-6 fatty acids have no benefit in relapsing remitting multiple sclerosis (MS) or chronic progressive MS.
Linoleic acid has no benefit in chronic progressive MS.
There were slight decreases in relapse rate and severity with omega-6 fatty acids in some small studies.
Omega-3 fatty acids had no benefit on progression at 12 or 24 months in relapsing remitting MS.
The bottom line?
The authors concluded, "Evidence bearing on the possible benefits and risks of … antioxidant supplements in MS is lacking." But, "More research is required to assess the effectiveness of diets interventions in MS."
In another report, dietary fatty acid levels in the red blood cells of 38 patients with relapsing remitting MS were not related to depression compared to 33 healthy controls.
12/25/07 11:07 JR