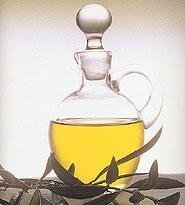 Researchers from Florence, Italy tell us if it changes the risk of death and the occurrence of Parkinson's or Alzheimer's diseases.
First, the details.
12 studies of more than 1.5 million people followed for 3 to 18 years were included in this reanalysis of results — meta-analysis.
And, the results.
A significantly reduced risk (-9%) of death over the time studied was associated with the Mediterranean diet.
Greater adherence to a Mediterranean diet was also associated with lower mortality due to heart disease (-9%), lower incidence of death from cancer (-6%), and lower incidences of Parkinson's disease and Alzheimer's disease (13%).
The bottom line?
The authors concluded, "These results seem to be clinically relevant for public health, in particular for encouraging a Mediterranean-like dietary pattern for primary prevention of major chronic diseases."
The Mediterranean diet is based on what appears to be a paradox. Although people living in Mediterranean countries consume relatively high amounts of fat, they have far lower rates of cardiovascular disease than in countries like the United States, where similar levels of fat consumption are found.
One explanation is that the large amount of olive oil used in the Mediterranean diet — unlike the high amount of animal fats typical to the American diet — lowers cholesterol blood levels.
Here are the key components of the Mediterranean diet from MayoClinic.com.
Eat generous amount of fruits and vegetables
Consume healthy fats such as olive oil and canola oil
Eat small portions of nuts
Drink red wine, in moderation, for some
Consume very little red meat
Eat fish on a regular basis
9/12/08 18:42 JR