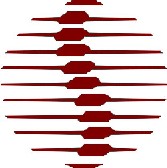 British and American guidelines recommend early referral to spinal manipulation to reduce the proportion of patients developing chronic complaints. Dutch guidelines discourage it.
Now, Swiss researchers report it didn't improve outcomes.
First, the details.
104 patients with acute low back pain were randomly assigned to spinal manipulative therapy in addition to standard care, or standard care alone for 2 weeks.

Standard care included general advice and paracetamol (acetaminophen; Tylenol), diclofenac (Voltaren) or dihydrocodeine (Remedeine) as needed.
Other drugs for pain or non-pharmacological treatments were not allowed.

A follow-up evaluation was performed 6 months after the study.
And, the results.
Pain reductions were similar between groups.
Use of pain medicine was also similar.
There were no differences between groups in secondary outcomes.

Proportion of patients pain-free at day 14
Disability scores on Roland Morris Questionnaire at day 14
Proportion of patients not using analgesics at day 14

The extended follow-up showed similar patterns.
The bottom line?
The authors concluded, "Spinal manipulation is unlikely to result in relevant early pain reduction."
But Medscape reports "Limitations of this study include restricted resources, which lowered the capacity to monitor self-administered patient diaries; missing data, particularly for reported use of analgesics; recruitment rate unexpectedly low; small sample size; and lack of blinding."
Clinical Practice Guidelines for the diagnosis and treatment of low back pain published by the American College of Physicians and the American Pain Society recommend to consider adding spinal manipulation for acute low back pain for patients who do not improve with self-care options.
9/12/08 19:48 JR