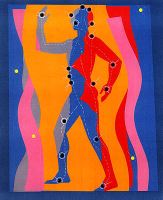 There's evidence to support the use of either treatment, but which is better.
First, the details.
128 pregnant women at term were randomly assigned to receive acupuncture or sterile water injections.
And, the results.
Sterile water injections were associated with significantly greater pain relief during childbirth than acupuncture.
Women in the sterile water group had significantly greater relaxation compared to the acupuncture group.
The women's assessment favored sterile water injections.
There were no significant differences regarding the need for additional pain relief after treatment between the groups.
The bottom line?
An earlier Cochrane review reported that acupuncture appeared to decrease the need for pain relief during labor.
However, in this study women given sterile water injection experienced less labor pain compared to women given acupuncture.
7/1/08 22:20 JR