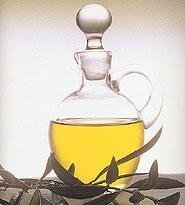 People at high risk of heart disease or stroke who changed to the Traditional Mediterranean Diet (TMD) showed significant reductions in LDL (bad) cholesterol.
First, the details.
327 adults at high cardiovascular risk participated in the Prevención con Dieta Mediterránea (PREDIMED) Study.
They were randomly assigned to one of 3 groups for 3 months.
Low-fat diet
TMD + virgin olive oil
TMD + nuts
And, the results.
The 2 TMD groups showed a significant decrease in LDL cholesterol.
The changes were significant compared to the low-fat diet group.
The bottom line?
The results are good news for adults with risk factors (ie, type 2 diabetes or 3 or more other risk factors for coronary heart disease), but who have not been given a diagnosis of cardiovascular disease.
If all this sounds familiar it's because, as stated on Medscape, "A previous study demonstrated that the Mediterranean diet can independently reduce the risk for total mortality as well as mortality related to [existing] coronary heart disease, all cardiovascular causes, and cancer."
This study shows the Mediterranean diet improves lipids better than a low-fat diet among adults at high risk for (but not yet diagnosed with) cardiovascular disease.
7/23/07 20:37 JR