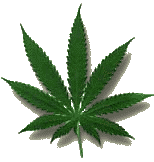 Periodontal disease is a gum disease (such as periodontitis or gingivitis) that, if untreated, inflames and eventually destroys the bone and tissues that support and anchor the teeth.
Cannabis smoking is a risk factor for periodontal disease, according to this study published in the Journal of the American Medical Association.
First the details.
The study included everybody (1015 people) born in New Zealand between 1972 and 1973.
Marijuana use was determined at ages 18, 21, 26, and 32 years.
Dental examinations were conducted at ages 26 and 32 years.
The findings were adjusted for confounding factors such as tobacco smoking, gender, irregular use of dental services, and dental plaque.
And, the results when compared to those who never smoked pot.
Those with the highest cannabis exposure (at least 41 occasions of cannabis use in the previous year) had a 60% increased risk for having at least one site with a 4 mm or greater loss of periodontal tissue.
There was 3 times the risk for having one or more areas with at least 5 mm loss of periodontal tissue.
There was twice the risk for having new loss of periodontal tissue.
The bottom line?
The authors concluded there was "a strong association between cannabis use and periodontitis … by age 32 years." This indicates that "long-term smoking of cannabis is detrimental to the periodontal tissues, and that public health measures to reduce the prevalence of cannabis smoking may have periodontal benefits for the population."
It's more evidence of the folly of smoking this stuff.
2/6/08 09:23 JR