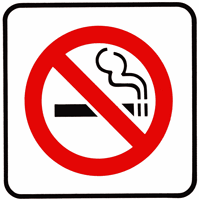 Researchers at Wonkwang University in Iksan, South Korea report it's not better than placebo.
But they're still optimistic.
First, the details.
80 volunteers were randomly assigned to acupuncture or sham acupuncture.
6 treatments were given over 2 weeks with a 2-week follow-up.
Neither the assessor nor the patients knew which treatment they received.
And, the results.
Only 46 volunteers completed the study.
Based on all of the patients who started the study (dropouts listed as nonresponders), there was no difference between treatments.
Both groups showed similar improvements in anxiety and depression over the course of the study.
The bottom line.
Despite the results, the authors believe there is a role for acupuncture in smoking cessation. They list the reasons for their inability to demonstrate a difference from sham acupuncture in the study.
Short duration of treatment
Insufficient stimulation to induce a response
Acupuncture group not suitable for treatment
Failure to successfully blind the treatment groups
High dropout rate
Maybe. But why didn't experienced researchers consider these flaws when they designed the study?
After all, they're not the first to study acupuncture for this purpose. A Cochrane review from 2006 identified 24 reports and concluded, "There is no consistent evidence that acupuncture, acupressure, laser therapy, or electrostimulation are effective for smoking cessation, but methodological problems mean that no firm conclusions can be drawn."
2/5/08 17:47 JR