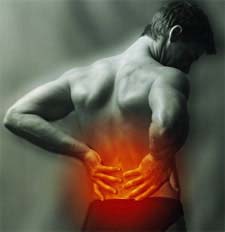 Researchers from Oregon Health and Science University in Portland have published an article on the evidence supporting treatment guidelines from the American Pain Society and American College of Physicians.
The recommendations are based on a review of published studies.
Chronic or subacute (greater than 4 weeks' duration) low back pain
Good evidence that cognitive-behavioral therapy, exercise, spinal manipulation, and interdisciplinary rehabilitation are moderately effective.
Fair evidence that acupuncture, massage, yoga (Viniyoga), and functional restoration are effective for chronic low back pain.
Acute low back pain (less than 4 weeks' duration)
Superficial heat (good evidence for moderate benefits)
Spinal manipulation (fair evidence for small to moderate benefits).
The bottom line?
A summary of the guidelines by these associations is here.
There are lots of options, but no information on the optimal sequencing of therapies. In addition, according to the authors, methods for tailoring therapy to individual patients are in early stages of development.
1/23/08 10:39 JR