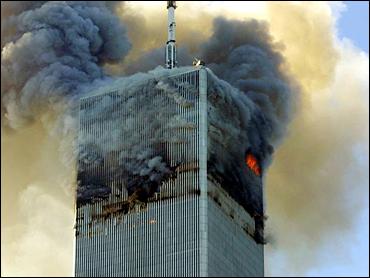 Here are the results of a study of Ayurvedic herbal treatment for health problems caused by exposure to the toxic chemicals at Ground Zero and in lower Manhattan following the September 11 attack on the World Trade Center.
Improvement during Ayurvedic herbal treatment was reported.
First, the details.
A web-based survey was conducted among 50 post 9/11 New York World Trade Center rescue and recovery workers, volunteers, and area residents and workers.
The natural detoxification and immune-strengthening program consisted of 4 herbal supplements developed by an Ayurvedic physician.
Treatment lasted a minimum of 6 months.
A 0 to 5 scale ["not helpful" to "extremely helpful"] was used to assess the value of treatment.
And the results.
Nearly 65% of patients received conventional medical treatment for a broad range of symptoms.

Nearly 44% conventional medication
26% psychotherapy or counseling
13% psychiatric medicine
Symptoms treated
Cough
Difficulty breathing
Wheezing
Chest pain
Headaches
Fatigue
Exhaustion
Not feeling well
Depression
Memory problems
Concentration problems
Difficulty sleeping
Edema (swelling of body parts)
Joint pain
Treatment responses
Helpfulness of conventional treatments: 2.57 on the 0 to 5 scale.
Ayurvedic herbal treatment

For difficulty breathing: 4.19.
Cough, wheezing, concentration problems, difficulty sleeping, and other associated problems were each ranked 3.57 to 4.03.

The level of helpfulness of conventional medical treatments was rated significantly lower for each symptom compared to herbal treatment.
98% said they would recommend the herbal program to a friend with similar symptoms.
The bottom line?
It's not clear what the authors mean by "significant" improvement, because there's no mention of the statistics used in the study.
Other weaknesses of the study, as acknowledged by the authors, were the lack of a comparable group of patients who did not receive Ayurvedic herbal treatment, and the self-reporting used in the survey without confirmation by an independent researcher.
Regardless, all 50 patients reported a good response to Ayurvedic herbals. And many of them had the experience of trying other treatments (allopathic and CAM) prior to coming to the Ayurvedic physician.
1/24/08 18:15 JR