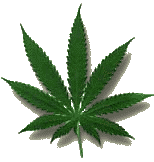 NORML, the medical marijuana advocacy group, thinks this is a positive study.
I don't see it that way.
A study by researchers at the University of Sydney in Australia examined the relationship between neuropsychological performance and different levels of cannabis use and abuse among schizophrenic patients.
First, the details.
60 men with schizophrenia/schizoaffective disorder and 17 healthy males who served as a control group were recruited.
Patients were categorized according to their use of marijuana before their diagnosis of schizophrenia: "high," "medium," and "low" frequency users over the preceding year.
They were also evaluated based on cannabis abuse/dependence over the past week.
And, the results.
The healthy men performed better than the schizophrenics on all tests of cognition (reasoning).
Among the schizophrenics, a larger proportion of those with lifetime cannabis abuse/dependence had better psychomotor speed than those without lifetime abuse/dependence.
Frequency and more recent use of cannabis were associated with better attention/processing speed and executive functions such as organization, priority setting, time management, and decision making.
The bottom line?
NORML's enthusiasm is based on the finding that schizophrenics who used more pot had better outcomes on the various tests.
They fail to acknowledge (or perhaps they don't remember — a side effect of pot smoking) that using cannabis has been shown to increase the risk of developing a psychotic illness later in life. Other research shows that high use of cannabis (excuse the pun) among people with schizoid personalities is more likely to be associated with psychosis-like experiences and unpleasant after-effects.
Did I mention that among cannabis using schizophrenic patients, the duration of hospitalization is significantly longer, and the prevalence of suicide attempts in schizophrenia is closely correlated to cannabis abuse.
This is a small study, and although there might be differences among the groups, there's no evidence (at least in the abstract) that any of the findings were analyzed statistically and are not simply due to chance.
1/25/08 13:58 JR