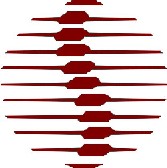 In this study, researchers from the Anglo-European College of Chiropractic in Bournemouth, UK followed the response by 19,722 patients after cervical (neck) manipulation.
First, the details.
Data were obtained from 28,807 treatment consultations and 50,276 cervical spine manipulations.
Manipulation was defined as the application of a high-velocity/low-amplitude or mechanically assisted thrust to the cervical spine.
Serious adverse events included hospital referral and/or severe onset or worsening of symptoms immediately after treatment and/or resulted in persistent or significant disability or incapacity.
Minor adverse events included a worsening of presenting symptoms or onset of new symptoms recorded up to 7 days after treatment.
And, the results.
There were no reports of serious side effects, which statistically translated to the following estimated risk of a serious side effect.
1 per 10,000 treatment consultations immediately after cervical spine manipulation
2 per 10,000 treatment consultations up to 7 days after treatment
6 per 100,000 cervical spine manipulations, total
Minor side effects with a possible neurologic involvement were more common.
Immediately after treatment: fainting/dizziness/light-headedness in 16 per 1000 treatment consultations
Up to 7 days after treatment: headache in 4 per 100, numbness/tingling in upper limbs in 15 per 1000 and fainting/dizziness/light-headedness in 13 per 1000 treatment consultations
The bottom line?
The authors concluded, "Although minor side effects following cervical spine manipulation were relatively common, the risk of a serious adverse event, immediately or up to 7 days after treatment, was low to very low."
OK, but I'm not clear on how one estimates a risk statistically, when none are reported.
12/9/07 18:19 JR