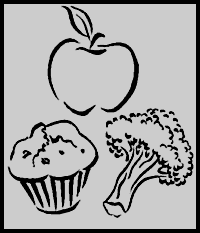 Most studies show that the risk of having a heart attack increases as blood levels of C-reactive protein (CRP) get higher. In fact, in any group of people the risk for heart attack is twice as high for those in the upper third of CRP levels compared to those whose CRP is in the lower third.
This study shows that taking about 30 grams of fiber per day can significantly lower blood levels of CRP.
35 adults whose fiber intake was about 12 grams/day were assigned to one of two diets.
The DASH (Dietary Approaches to Stop Hypertension) high-fiber diet (28 grams of fiber per day)
Their regular diet plus a fiber supplement (psyllium) to achieve an intake of 27 grams of fiber per day.
After 3 weeks on one diet, they crossed over to the other diet.
And the results.
Regardless of the source of fiber, blood levels of CRP declined significantly compared to baseline levels.
There was no difference between diets in the reduction in CRP.
Changes in CRP levels were greater in lean adults with normal blood pressure compared to obese adults with high blood pressure.
NutritionData lists high fiber breakfast cereals here.
The next step is to determine if the reduction in CRP associated with fiber results in fewer heart attacks and lower mortality due to heart disease.
2/22/07 22:29 JR