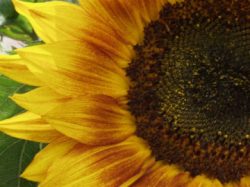 It seems to improve self-esteem but not cognition (eg, perception, memory, judgment, and reasoning) or literacy, according to a recent study of 70 dyslexic children aged 6 to 13 years.
Call me skeptical, but…
improvements in academic self-esteem, and reading self-esteem in the absence of actual improvement in academics and reading seem to miss the mark in terms of what these children actually need from treatment.
Sunflower therapy includes individually applied kinesiology, physical manipulation, massage, homeopathy, herbal remedies and neuro-linguistic programming. More info is found here.
1/23/07 00:03 JR