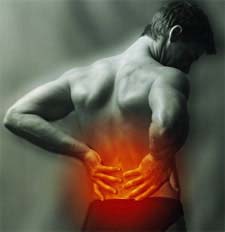 Narcotic drugs (opioids) are commonly prescribed for short-term relief of chronic back pain, but their long-term (greater than 16 weeks) effectiveness has never been proved.
Also, opioid abuse occurs in 24% of cases.
What's this got to do with CAM?
Those are the conclusions from researchers at Yale Medical School who reviewed the medical literature and published their findings in the Annals of Internal Medicine.
I'm not aware of a study where CAM totally replaced strong pain medicine in patients with severe chronic back pain. But there are several options to consider as a complement to allopathic treatment.
There's nothing worse than unremitting chronic pain. Each option listed above has some level of research support for the treatment of back pain.
Consider this a first step in developing a personalized program of comprehensive pain management. Speak with your physician. And if you decide to use any of these options, find a qualified professional to help you get started.
1/21/07 09:39 JR