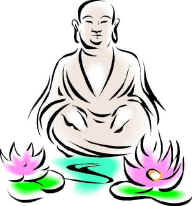 Danshen (Salvia miltiorrhiza) is used in traditional Chinese medicine (TCM) to treat stroke, as well as heart disease, atherosclerosis, and blood clotting abnormalities.
The Cochrane Collaboration updated an earlier review of danshen to treat ischemic stroke — the most common kind of stroke, caused by an interruption in blood flow to the brain (as when a clot blocks a blood vessel).
6 studies involving 494 patients were included in the review.
But the quality was poor and reliable conclusions could not be drawn from the data.
The reviewers recommended, "Further high-quality randomized controlled trials should be performed."
Of greater interest is the interaction between danshen and the blood "thinner" called warfarin (Coumadin).
Danshen affects hemostasis (blood clotting) in several ways, including an increase in anticoagulation and subsequent bleeding complications when patients receiving chronic warfarin therapy also take danshen.
The bottom line?
No doubt, danshen has been used for thousands of years. Unfortunately, nobody ever thought it was important to do a decent study to prove its effectiveness.
OK. But be aware that the effect of danshen on anticoagulant action of warfarin has been studied. And a reviewer from the Chinese University of Hong Kong concluded, "Danshen should be avoided in patients taking warfarin."
9/5/07 13:46 JR