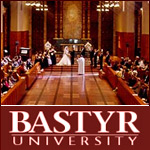 Researchers from Bastyr University in Seattle, Washington survey the use of CAM among people with chronic pain and wonder "whether opioids can be reduced by introducing such therapies."
First, the details.
908 patients receiving opioids as a primary treatment method for chronic pain were surveyed.
And, the results.
Pain problems included low back pain (39%), headaches (10%), and knee pain (7%).
The average duration of pain was 16 years.
The average morphine opioid dose was 92 mg/day.
OK. But what about CAM?
43% reported CAM use in the past year.
Massage (27%)
Chiropractic (18%)
Acupuncture (8%)
Yoga (6%)
Herbs and supplements (7%)
Prolotherapy (6%)
Over half the sample reported that one or more of the CAM therapies were helpful.
The bottom line?
I guess I'm a pessimist. I see these results as a reflection of the difficulty in effectively treating chronic pain. Bastyr researchers see an opportunity to incorporate CAM into therapy.
Good for them!
7/14/07 10:08 JR