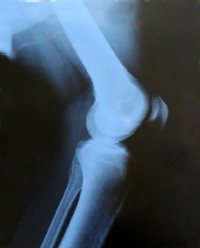 Recommendations from the American College of Rheumatology (ACR) for the medical management of osteoarthritis of the hip and knee include nondrug combined with drug treatment.
The benefits of nonpharmacologic therapy include improved pharmacologic compliance and often a reduction in the need for medication and office visits.
"The two approaches are complementary," according to Dr. Warren Katz from the University of Pennsylvania in a recent Medscape review. "The more severe the osteoarthritis," he continues, "the more that nonpharmacologic therapy is needed."
Examples of complementary interventions cited by ACR include physical therapy range-of-motion exercises, and muscle-strengthening exercises, in addition to patient education, weight loss (if overweight), physical and occupational therapy, appropriate footwear, and assistive devices.
7/6/06 20:12 JR