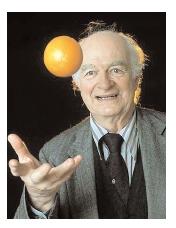 Let's see what the Cochrane Collaboration reveals.
2007: Preventing and treating the common cold
Routine mega-dose prophylaxis is not justified.
Hope springs eternal for people exposed to brief periods of severe physical exercise or cold environments.
2007:Preventing and treating pneumonia
Evidence is too weak to advocate widespread prophylactic use of vitamin C.
But it might reasonable for pneumonia patients with low vitamin C blood levels because its cost and risks are low.
2005: During pregnancy
Not enough data to know if it's worth the time and trouble.
2004: For asthma
Insufficient evidence to recommend a specific role for vitamin C.
More studies are needed in children with asthma.
One is listed here.
The bottom line?
It's pretty clear there is little if any reason to take Linus Pauling-level doses of ascorbic acid. Yet, hope springs eternal. If we could just do one more, really, really good study, I'm sure we could justify Dr. Pauling's musing.
7/18/07 19:19 JR